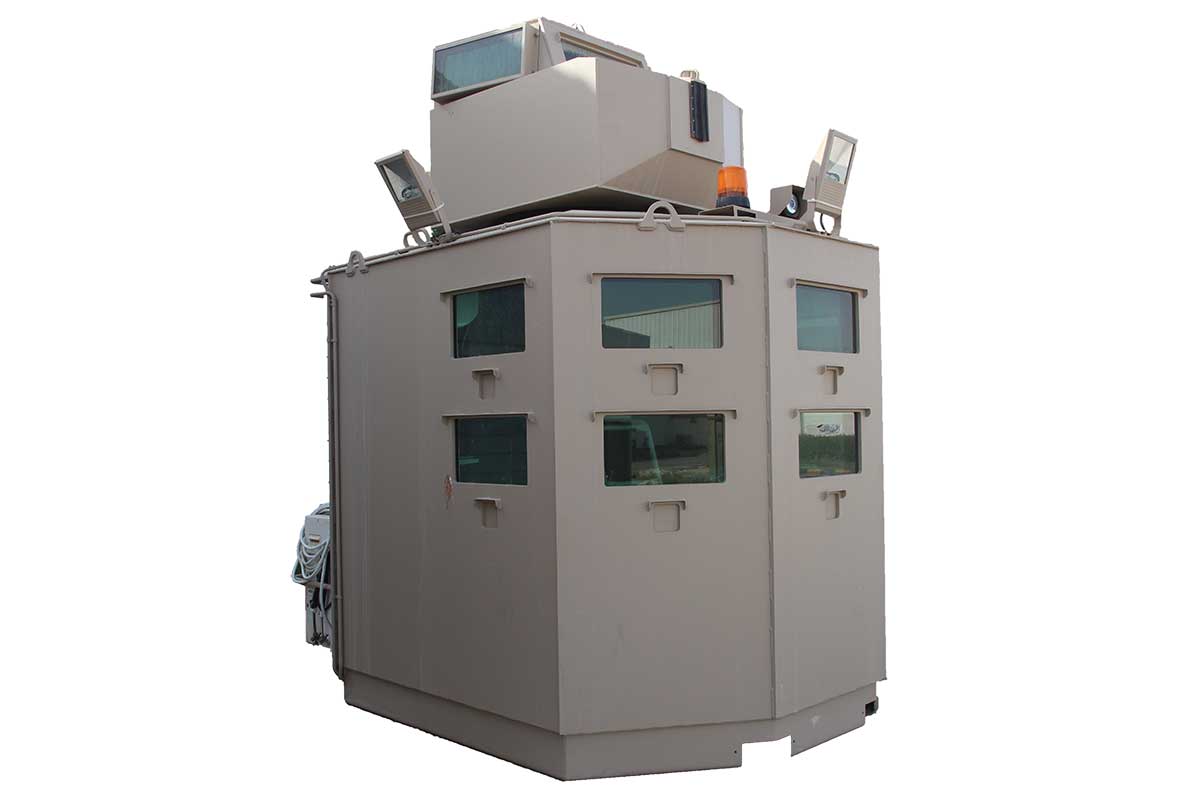 The guard room is a state of the art product of AVF, it has been designed as a heavy structure made of 14 mm armored steel to provide a B7 level of ballistic protection with a main purpose to provide entire physical security envelope controlled from inside.Accordingly, it is equipped with 7.62 mm machine gun fitted on top and mounted on 360° rotating turret. Day/night Situational Awareness System covering 360° area is available as well and with a comfortable interior, the guard room can provide the ultimate protection for:
– Governmental buildings and institutions, – Commercial facilities, – Residential facilities, – Airports, – Check points etc.
The Guard room has been manufactured in large quantities and has been widely distributed in the Kingdom of Saudi Arabia.